TEAM HOLCIM-PRB WELCOMES TWO NEW SKIPPERS TO LEAD GO CIRCULAR SAILING TEAM
Nicolas Lunven to be Team Holcim-PRB skipper in Vendée Globe 2024

Rosalin Kuiper to lead the team in The Ocean Race Europe 2025
Team Holcim-PRB announces its two new co-skippers to lead the next chapter of its GO CIRCULAR sailing team with the appointment of accomplished offshore racing expert Nicolas Lunven and rising talent Rosalin Kuiper. Nicolas Lunven will sail for the Holcim-PRB GO CIRCULAR for the Vendée Globe 2024. Rosalin Kuiper will accompany him as co-skipper to continue building her offshore experience, with the ambition of leading the Swiss team in The Ocean Race Europe 2025. With this new team Holcim-PRB reaffirms its commitment to competitive sailing with teamwork, performance and sustainability at the heart of its success.
It's a true honor and dream becoming reality for me to sail in the Vendée Globe for Team Holcim-PRB. With GO CIRCULAR, we're fully in line from a competitive sailing perspective as well as from a values standpoint to preserve our oceans and planet. It's exciting to be part of this new chapter starting with the Vendée Globe.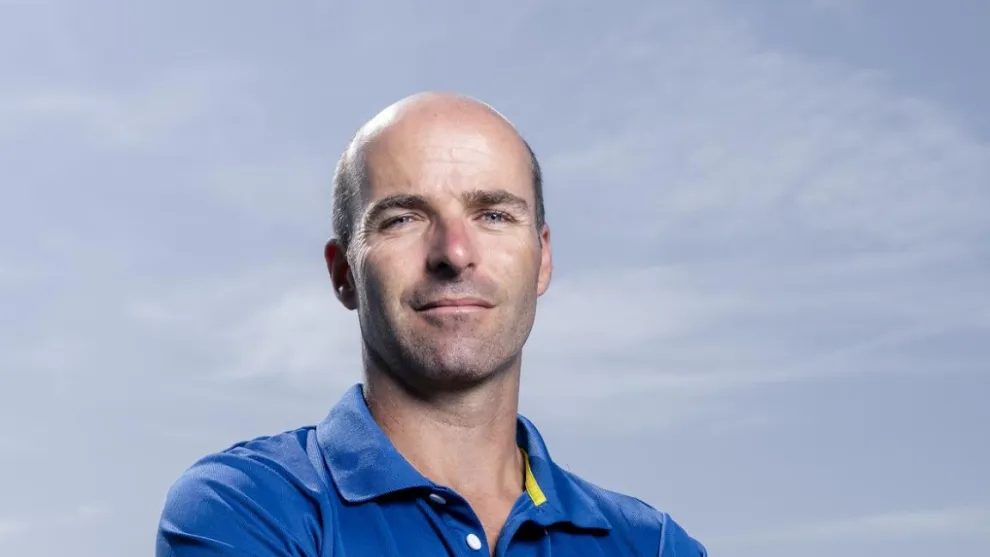 I'm delighted to be joining Team Holcim-PRB as I continue my growth as a competitive sailor. Sailing with a clear purpose to "GO CIRCULAR" from sea to city means a lot to me personally. My missions in the coming years are to be an ambassador for the ocean and bring greater diversity to sailing. It's a great opportunity for me to add my voice to our shared vision to build a more circular, sustainable and inclusive future that works for people and the planet.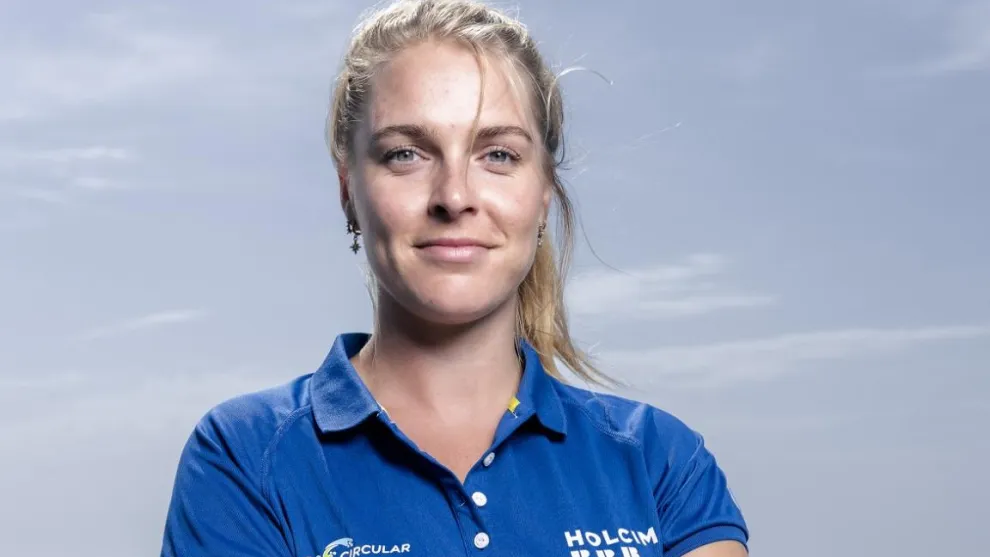 With his exceptional track record in offshore sailing, Nicolas has all the qualities to perform at the highest level in the upcoming round-the-world solo race. Building on his two victories in La Solitaire du Figaro (2009, 2017) and three participations in The Ocean Race, Nicolas Lunven is delighted to take the helm of one of the fastest and most reliable IMOCAs. Nicolas Lunven's first race under the colors of Holcim-PRB will be the transatlantic race Retour à la Base, qualifying race for the Vendée Globe. In the meantime, the skipper will be involved in the boat refit and will be making the delivery trip to La Martinique in early November.
Kuiper has sailed multiple iconic races like the Sydney-Hobart Yacht Race, The Fastnet Race, Middle Sea Race and the Caribbean 600. During The Ocean Race Europe 2021 she sailed aboard the Volvo 65 AkzoNobel as a trimmer. She joined Team Malizia to compete in The Ocean Race 2022-2023, during which she sailed all legs, establishing herself as a new rising talent in the IMOCA sailing world. Building on this experience, she is eager to continue strengthening her skills, learning from Nicolas' breadth of expertise from a weather, training and performance standpoint. A purpose-driven sailor, she also brings her vision for a more sustainable, inclusive and diverse future to the adventure with the aim to build an exciting crew for the upcoming Ocean Race Europe in 2025. 
With GO CIRCULAR Holcim is on a mission to inspire action to preserve nature's ecosystems from ocean to land. GO CIRCULAR builds on the sailing legacy of PRB, which has sponsored ocean racing for 30 years and won two editions of the Vendée Globe, in 2000 with Michel Desjoyeaux and in 2004 with Vincent Riou.
As a global leader in innovative and sustainable building solutions, Holcim is on a mission to decarbonize building at scale. Circularity is at the core of the company's net zero journey, focusing on reducing the footprint of building with its low carbon, circular and energy-efficient solutions; recycling materials across all metropolitan areas where it operates to build cities from cities; and regenerating ecosystems with its nature-friendly solutions. With GO CIRCULAR Holcim is engaging with like minded partners to make sustainable building possible for all, accelerating the shift to more circular cities to build progress for people and the planet.
HOLCIM HEADQUARTERS
Holcim Ltd,
Grafenauweg 10,
6300 Zug,
Switzerland