INTRODUCING
NICOLAS LUNVEN
Role: Skipper

Age: 40

Nationality: French

Born in a family of sailors, Nicolas entered the sailing world at an early age. In parallel with his studies in management and administration (Master 2), he successfully competed in a series of regattas in France and abroad. His passion led Nicolas to take part in the Solitaire du Figaro for the first time in 2007. His dedication and hard work were rewarded by his victory in the Bizuth rankings.

Persistent and committed, this talented young man continued training at the Pôle Finistère Course au Large in Port-La-Forêt. In 2009, the Solitaire du Figaro attracted an exceptional line-up of racers returning from the Vendée Globe. Desjoyeaux, Beyou, Eliès and Le Cléac'h came to defend their titles, but Nicolas led the race from start to finish. Intuitive, rigorous and determined, he won this brilliant edition, at just 26 years of age and only participating for the third time.

In 2017, Nicolas had a flawless season on the Figaro Beneteau circuit: he won the Solitaire Du Figaro for the second time, the Solo Maitre CoQ for the third time, and the Tour de Bretagne for a second time as well. With all these wins to his name, he soon became the French Offshore Racing Elite Champion. In 2017-2018 he competed in the Volvo Ocean Race aboard Turn the Tide on Plastic, before joining the Mirpuri Foundation crew for The Ocean Race Europe 2021, after which he sailed the Transat Jacques Vabre with Samantha Davies. In 2022, he replaces Clarisse Crémer during her pregnancy with Banque Populaire, and impresses with the fourth place in the Guyader Bermudes 1000 Race and 10th place in the Vendée Arctique. In 2023, he joined Boris Herrmann's Team Malizia, which finished third in The Ocean Race and broke the absolute record for distance covered by a monohull in 24 hours (641.13 miles).

Nicolas joins the Holcim-PRB team in 2023 with the aim of taking part in the Vendée Globe 2024.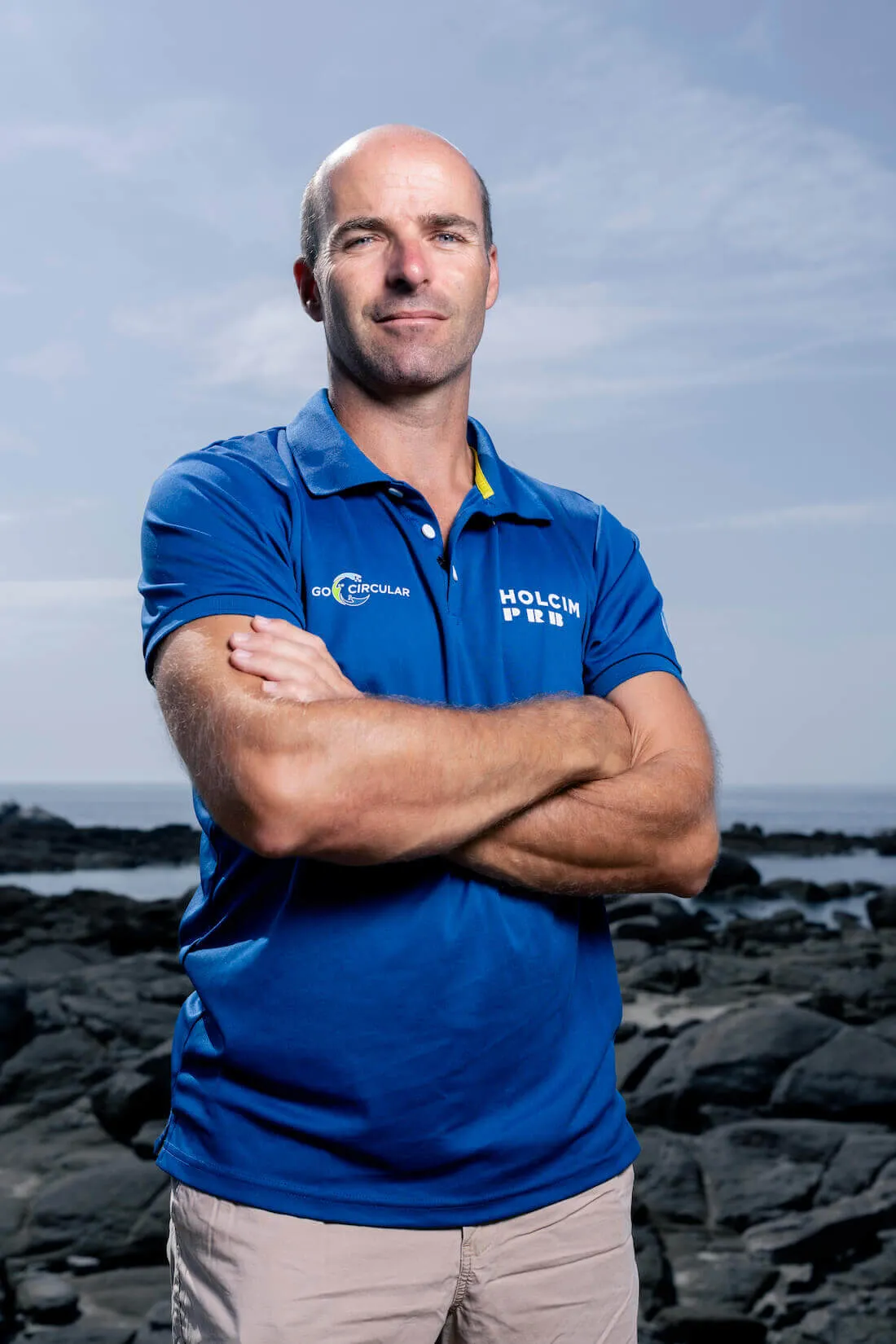 HOLCIM HEADQUARTERS
Holcim Ltd,
Grafenauweg 10,
6300 Zug,
Switzerland