INTRODUCING
ROSALIN KUIPER
Role: Co-Skipper

Age: 28

Nationality: Dutch

Rosalin started sailing at the age of six on her Optimist on a lake close to her hometown Zoetermeer. In her youth, she competed in athletics at national level before switching to field hockey. Rosalin fell in love with sailing again at the age of 18 during a solo trip to Australia and took on her first sailing job as a deckhand on a sailing ship. Soon after, she joined the Youth Sailing Academy led by former Volvo Ocean Race skipper Roy Heiner.

Since then, driven by her energy and her will to succeed, Rosalin has competed multiple times in iconic races, such as the Sydney to Hobart Yacht Race, The Fastnet Race, and the Caribbean 600, during which she has worked with a multitude of sailing champions. During The Ocean Race Europe 2021, she sailed onboard the Volvo 65 AkzoNobel as a trimmer. Earlier this year, she competed in The Ocean Race 2023.

The Dutch sailor has a bachelor's degree in psychology, specialising in sports psychology and group dynamics, in her spare time she tries to progress in her master's degree. She can frequently be spotted on a bike or hiking trail, a kite surfing board, on skis or smiling out of her self-built camper van.

Rosalin joins Team Holcim-PRB in 2023 to build experience of offshore sailing, with the ambition of leading the Swiss team in The Ocean Race Europe, in 2025.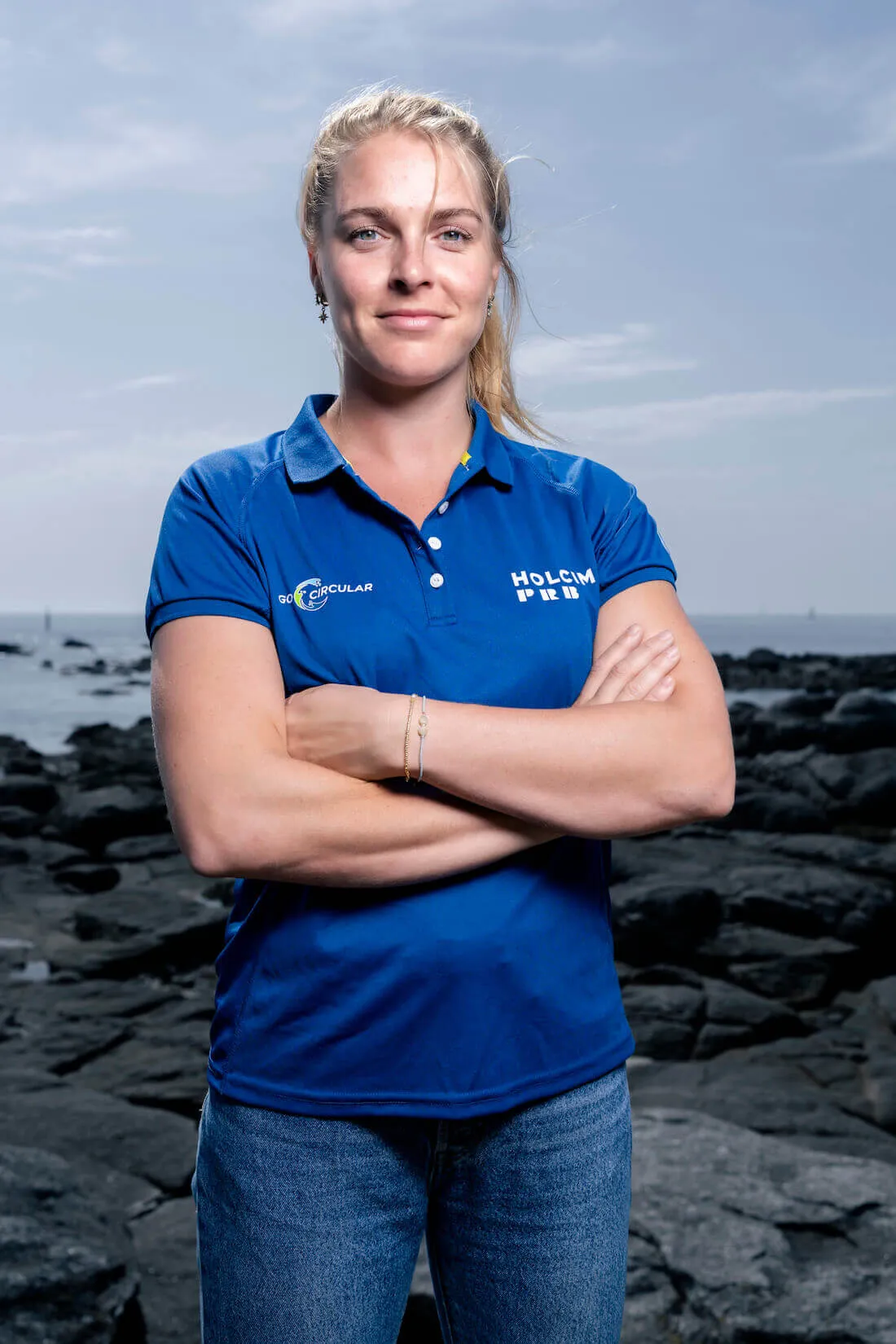 HOLCIM HEADQUARTERS
Holcim Ltd,
Grafenauweg 10,
6300 Zug,
Switzerland